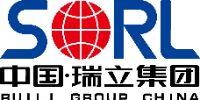 RUILI GROUP RUI'AN AUTO PARTS CO., LTD.
Booth No.:B11-1
Generic Technology、New Energy Vehicles

Website:www.sorl.com
Email:oem@sorl.com.cn
About Us:
Founded in 1987, Ruili Group is a modern enterprise specializing in the production and sale of auto parts and rail vehicle parts. In July 2004, it was successfully listed on NASDAQ in the United States. After 30 years of development, the company has developed into a large enterprise group with auto parts as the main industry, and across sales and trade, real estate, hotel services, quasi-finance and other industrial fields, with a scale of more than 10 billion, and more than 10,000 employees. Is the world's top three, China's largest commercial vehicle pneumatic braking system integrators, China's top 100 auto parts enterprises, the national auto parts export base enterprises, Zhejiang Auto parts Industry Chamber of Commerce director unit.
Products