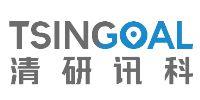 Tsingoal(Beijing) Technology Co.,Ltd.
Booth No.:E52
Intelligent and Connected Vehicles

Website:www.tsingoal.com
Email:global@tsingoal.com
About Us:
TSINGOAL (Beijing) Technology Co., Ltd. originates from the State Key Laboratory of Testing Technology and Instruments in Tsinghua University, which is the world's leading industrial positioning products and whole solutions provider, and the national high-tech enterprise. Headquartered in Beijing, with the technical centers in Nanjing, Guangzhou and Chengdu, its business covers all the provinces in China and regions in Europe, North America and southeast Asia.